Welcome to part 2 of the Haunted Mere. If you haven't already read part 1 then you can find it by using the archive link which is located further down and to the right of this page.
I have asked my good mate Mark Mann to write this second part of the story, as it was at this point that i just to tell somone about what i had discovered. Mark has a unique style of writing, entertaining yet captivating and im sure you will enjoy his writing below.
Please do bear in mind that this is a totally true tale, real carp anglers, real carp and real events. A few small details have had to be changed to protect the location of this magical place. But also it all happend a few years ago so some exact details may have been forgotten or missed entirely.
A forgotten mere, totally over grown with a reedy bank five acres in size which was stocked with carp during the forties or fifty's handpicked from a certain other lake!!!
This mere hasn't to his knowledge been fished since a time after the land owners son drowned around the same time as the stocking in fear of anyone else suffering from the same fate, subsequently banned anyone from going onto the water.
I listened intently quite literally ready to burst with excitement the thought of such a place is just beyond any carp Fishermans dreams and here I was on the phone talking of such a place.

Barely able to get a word to fall out of my mouth I sat in my chair dumfounded waiting for Jay to continue.

The conversation soon came round to the size of the carp.

Jay had seen several fish around the thirty pound mark and another which was a lot bigger possibly into the forty pound bracket.

Oh my god did Jay just say what I thought he had just said? I made it a point to get Jay to repeat the words at least five times uncaught carp possibly into the forties!

Jay spoke purposefully and I hung onto his every word.

He had been up a tree for more some time when out of the blue a long black common lazily cruises underneath him.

He could see the fish so clearly that they met eye to eye its proportions perfect.

Long and chestnut coloured with a broad back easily into the upper thirties.

Jay explained his heart was pounding so hard that he feared it may well have left his chest and did not dare a breath as it nosed the surface only then to be met by another carp so dark that it was hard to tell whether a common or a mirror.

One thing that Jay did know, the commons new friend was a lot bigger! Jay watched them both for some time until there company parted as both carp faded underneath the horrendous underwater forest below.
Today was a good day a very good day one of my closest mates had found a secret mere and chose to share it with me.
As soon as Jay hung up plans started to form in my mind. I needed to see the place for myself. Questions spun around and around in my mind how far was it from home? I checked fifty minuets at best perfect! How were we going to fish it? How were we going to get round being caught by the farmer? What bait? Keep it simple I guessed as with the rigs.

Jay mentioned that there is only one fishable bank on the lake too obvious I thought could we make some new swims no way of telling until we have a recce.
The very next day I badgered Jay to take me to his little find.

I found myself pushing the motor a little harder than usual as I tried to navigate though the country.

Tight twisty bends had the car wheels screeching round the corners on several occasions, so eager was I to visit the mere it never occurred to me that I might just not make it if I kept driving like a man possessed.

I sat outside Jay's home listening to the engine cool down it had that burnt rubber smell it made me realise that maybe I might go a little easier in future.

We had to make sure that whatever happens we did not jeopardise the whole mission before a line had even been cast so here we were driving into the deep county side camoed up like right plonkers we did draw the line at face paint mind!

Fifteen minutes later Jay pulled into a lay-by more used for tractors to pass each other than anything else a few hundred yards away was a gate and this is where we were heading.

It was a May evening all round you could see the golden corn growing knee high for as far as the eye could see in the distance a farm house stood proud this we assumed was where the farmer lived.
In total silence we reached the gate that lead into another corn field we climbed over and made our way to the edge of a track which ran the length of the field keeping low trying to stay away from the sky line birds sang there evening Corus and the hum of the evening grasshoppers consumed the air.

The atmosphere was electric and I had not even seen the mere.

We slowly walked some two hundred yards; to the right was a forest dense with knotted vines and fallen trees.

Jay slowed "so have you seen her yet?"

I knew what he was referring to but in truth had no idea where the pond lay.

He nodded towards the forest "through there" I replied he smiled "yep" If there was a mere no one would of ever known.

I carefully pushed my way through blankets of thick nettles as high as my shoulder
avoiding contact as best I could but still got stung.

I could now smell in the air that sweet stagment perfume that only a pond can make the occasional squawk of wildfowl confirmed I was getting closer.

We climbed over several fallen trees I stumbled on some roots looked up and there she was in all her glory.

The beauty engulfed me the mere was amazing lost in its own little world I felt like an intruder and had an overwhelming respect for her.

It was clear the mere had been untouched for many many years everywhere you looked were huge beds of nettles and fallen trees strewn through what once was a footpath.
I looked back from where we had just come peering through the trees to see the fields but there was none so thick was the forest behind.

We stared out taking in the atmosphere my mouth wide open the pond was surrounded by tall trees canopies full with vibrant assorted greens yellows and reds.
"So do you want to go for a little walk then" I smiled I need not answer.
We strolled to the left some twenty yards we both were looking at a mass of knotted ivy that encased what looked to be an old boat house.

The ivy was so thick that It took some time to work out what side the door was on and when we did find the door such was the way of the vines there was no way of entry thinking it best to leave just the way we found it so not to raise suspicion carried on. The ground was soft and try as we may every step managed to find a branch to break causing loud cracks to echo around us making me wince it was apparent that to fish this enchanted mere we were going to have to tread very carefully. Everywhere you looked large fallen trees lay submerged in the water at times obscuring the view of the pond I thought to myself that it was one thing finding the place but to fish would be near on impossible.

We carried on walking until we came to the only part that would be possible to fish from the bank.

The tree canopy opened up here and a clear view of the pond was visible the disadvantage was if we had a clear view of the lake then so would any suspecting farmer looking over, that and some bloody big fallen trees in the water in front.

Once again we carried on walking we passed a bay engulfed in a mass of rushes stretching some thirty yards into the lake we both noted that this would be a great place to construct a make shift platform within.

A little further we had to cross a stream via a fallen tree like you would expect the tree was covered in moss and mildew I was the first victim closely followed by Jay as we made our way now with very sodden socks!
From then on it was impossible to view the pond so thick was the forest.

We carefully stepped but still crunched through an overwhelming sent of garlic surrounded us both all round was the wild flower making a very heady aroma.

Ahead of us it was solid with woodland we had to climb over and under large fallen trees and vines turning back and retracing another path to get through the air around us alive with insects that had a good taste for human blood by the time we had navigated through the jungle we were wet, bitten, stung to high hell and shredded to pieces! Nearing the end we came to the tree that Jay had seen the uncatchables.

We clambered up high to where the thick branches overhung the lake some twenty yards out and shuffled along.

The tree was covered in moss and mould we may have come to the mere without camo masks but there was no way we were coming out without one! I clung on for dear life! From our perch we could see the whole lake and once again we sat back to take in the majestic view she was amazing.

We sat on the branches looking out for an age rolled a few roll ups and quietly chatted away I was just about to smoke my third when I all but fell out of the tree when in the corner of my eyes I saw what we were looking for the slap on the surface confirmed it was a good fish then another I peered out desperate to get a better view and just in time to see the large rings of what was an uncaught monster.

We sat for another half an hour to no avail the warm evening had dried my throat making it hard to swallow the idea to visit the local pub in the village was hastily agreed.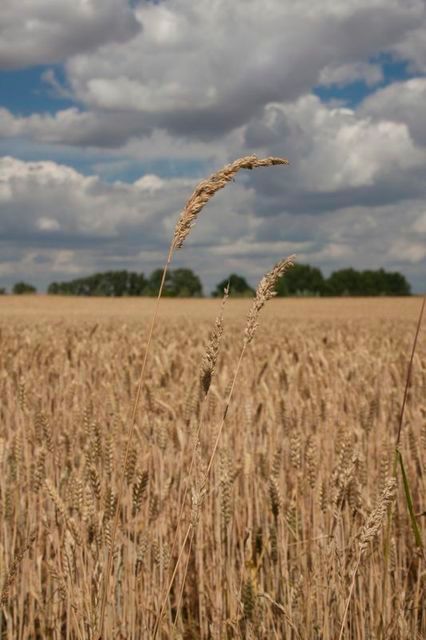 Deep in the Counrtyside
We
sat in the pub and chatted away like little school kids, nothing was going to stop us! Everything had to be regimental there was no room for mistakes to get caught would almost defiantly see to us never visiting the place again or even worse a criminal record for tress passing. We agreed that for the time being we would keep our little mere to ourselves and if we do well only then let on to a few others.
From now on we would only visit in the hours just before darkness or after and leave no later than five in the morning baiting up as we leave. There was every chance that the farmer could come round if we turned up any time in-between as there were tracks in the path leading up to the mere from dogs we could only assume that he would take them out first thing and then again in the evening.

On his way home from work Jay would tie a small piece of grass around the bottom of the gate leading to the mere if on our return later that evening it was broke it would give us some indication as to others visiting if it was the farmer walking his dogs the grass would almost certainly be broken as there was no other access to the field and the fence to high for an animal to jump over he would have to open the gate.

Our first choice of bait would have been corn and tigers as there was no pressure we could feed the margins with little to no disturbance and hopefully steadily build the carps confidence to feed with disregard.

We would only fish the mere one at a time with one of us dropping the other off the cars would be left at Jay's and should we both want to fish after a little persistence Jay's father who also lives in the village agreed that he would drop us at the mere in the evening and pick us up at first light when on his way to work.

Tackle had to be scaled right down I resorted to using two rods strapped together with Velcro and clipped on a carry strap, I ditched my sleeping bag and purchased a thermal cover the bed chair was out of the question so my bean filled landing matt doubled up as bed I ditched the alarms and purchased some little stalking ones that clip onto your rod and let off the faintest of bleeps I choose to not use bank sticks Jay was planning to take just the one for each rod alarms taped up over the speaker and LED.

One head torch with the clear lens removed and replaced with red and the camera left at home should one of us have a fish the plan was to sack it and then one of us drive over.

Everything else was packed into a little stalking bucket.

We would eat before we left only taking a bottle of water we did not want to leave anything to chance.
For the next week we only visited the mere firstly to monitor any disturbance and secondly to bait up.

The first return visit to bait up it became apparent that corn and tigers were not the best choice they stuck out like a sore thumb and so after another four pint discussion at the local pub decided that we would go straight in with boilies dark in colour.

Over the week we must have chucked in ten kilos or more over likely looking areas in the margins where we thought we could get away with poking a rod through.

Some areas we had to clime out onto the fallen trees to place the bait onto the spots a challenge in its own right.

I did make a point to bait a few kilos into the middle just in case but the noise a boilie makes when it hits the water put me well off.
We researched the mere as much as we could gleaming any lead we could get our grubby hands on we found that the ol girl dated right back and the fields all around were burial grounds of Anglo Saxons even a mention in the dooms day book!
Once snippet enchanted me
"The mere lies on the south side of the river, which runs into it only by a narrow inlet, and this inlet is so overshadowed by the trees of the thick woodland that when one has passed through the opening it is lost to sight very quickly. So heavy is the growth of timber round the mere that one can see the water from no place, save for a glimpse as this inlet is passed in going down the river, and many a stranger has passed by all unknowing that such a mere could be near him. Hardly can the wind reach the wide waters to ruffle them even when a gale blows, and so the place is more silent, and its terror falls more heavily on a man's mind.

The place has an ill name among our folk, and even on a bright summer day, when all the margin of the wide circle of water is starred with the white lilies, I have known silence fall on those laughing ones who plucked the flowers, so still and dark are the waters, and so silent the thick woods that hem the mere round under the shadow of the westward hill that hides the sunset. No man cares to go near the mere when darkness has fallen, so much do our people fear to see the White Lady of whom people spoke.

I feared her not, for she was a lady of our own race, who was drowned there by the wild Welsh folk in some raid of theirs when we Angles first came from the land beyond the seas and drove them out. Once my mother had seen the Lady, and that was on the day that my father was slain. I had not seen the Lady, but I know that many others had done so, and ever before the coming to them of somewhat great that was not always ill. But she never spoke to them, but floated, white robed, over the mere, singing at times, or silent."
We were fishing a haunted mere!!!!
It did not faze us all the talk of the mere being haunted it made her all the more tempting raising our awareness to another level try as I may for a short time the mere took over my life.

Everything took second place all I could do is think about the mere.

Endless sleepless nights as the images spun around in my head any given chance I would be on the phone to Jay my wife had all but given up on me the poor girl had been subjected to hours of mindless talk about a subject she had no interest in and my work well what did I care!
Over the coming weeks we continued to bait our favoured spots yet to cast a line we wanted to get it right first time and slowly we saw the fruits of our labour the spots were becoming increasingly clean every day something was having our bait clearing up all we had to offer it was soon time to make our move so on a warm June night we made our way to the mere laden with our sparse tackle.

As it was the first night we agreed that both would fish.

Jay's father kept his side of the bargain so at nine 'o'clock that night drove us into the vast county side to our awaiting mere.

Dusk falling fast we watched as the car lights disappeared into the distance we were on our own.

Quickly checking the gate the thin piece of grass was broken the farmer had walked his dogs and we hoped was now tucked up on the arm chair with his pipe and slippers with his dog by his side if not all parties were in for a surprise!
Jay looking for the entrance
She took on a new appearance at night you could almost sense her watching you not a ripple to be seen the water more like a sheet of glass tall trees casting mirror like shadows all around not a whisper to be heard all we needed to see now was the ghost of the lady and I'd be off!!!.

We slowly paced to our chosen spots no more than five yards from each other such the way fallen trees lined the water we had our own water in front of us if someone was in the next swim was there would be no way of telling I could not even see Jay! Rods set I went about casting the first rod onto the right hand margin the oil black water shattering like glass sending ripples to shore.

I was using light leads but still the sound was amplified into the night.

The second rod went out to the left without a hitch they were tight casts due to the overhanging trees dipping the waters surface I was happy and sat on a fallen branch lit up a smoke and listened as Jay carry out the same procedure.
It was getting dark even more so in the forest I held out my hand and could barely make it out time to sort the kipping area.

I found a large bed of nettles and waded into them so high that you could only just make out the top of my head when standing once happy with my new home flattened down a bed for the night I was surrounded by a wall of nettles as I lay looked like they stretched into the sky peppered by little silver gems sparkling in the night sky this was what it's about I thought to myself our own little haunted mere all too ourselves.

I had a restless night's sleep the thought that I was actually fishing was just too much at any moment I might be holding a fish of my dreams an uncaught monster size was irrelevant I was buzzing my little nuts off.
I must of drifted off as I woke with a startle disoriented until the head cranked in gear I could hear Jay snoring and smiled there was no way of covering that up I thought.

The chill in the air was biting into my bones and my mussels were sore from sleeping on the landing matt it was going to be a rough few months a far cry from the usual luxuries I'd normally have. Reminding myself to stop being such a pansy no pain no gain was the game we were playing the rewards would be worth a thousand sleepless nights.

A much needed bladder release was in order peeing into the darkness I turned to look out into the pond she knew we were here and I guessed so did the carp in a few hours time we would have to pull in our rods so resorted to sitting on the rotting branch waiting for dawn.

I stared long and hard at the water until my sight darkened round the edges trying to unlock her secrets alas it was not meant to be and as the morning light cast off the shadows of night I watched as the mist danced off the water welcoming another day.

Jay stirred and came over we both sat there had a smoke in silence mesmerised by the awakening of the mere.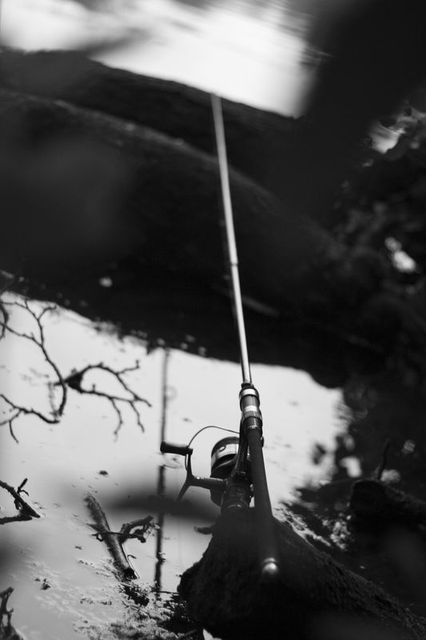 'Twighlight'
I called it and went to reel in my first rod to the right one turn of the handle and was snagged solid! Retrieving the line minus one rig I broke the rod down and lifted the other only to find the exact same thing snagged.

I cursed myself a wasted valuable session due to my lack of knowledge of the lake bed.

Jay lost one of his too retrieving the other clean three out of four snagged not great odds I told myself what If we were to hook one god knows what snags lay beneath there was no way of knowing without leading around first.

And that means disturbance! With half an hour left I made the decision that we must know what's happening on the bottom and hastily tied a one ounce lead straight on to the rod and flicked it out as quietly as possible.

It touched down with a clean thud it made me raise my eye brows and ever so slowly retrieved the lead I felt a mass of knocking anywhere else you would of thought it was gravel then the lead started to lock up it confirmed that I was fishing over a mass of underwater roots how big would be impossible to tell.

A few further casts past the baited area landed in silt and this I thought is where my bait should be.

It was obvious really however my mind took a while for it to sink in.

I pondered far too long on what was the best way to present my bait until eureka I caught up with myself chods where the answer I was looking for with a few little tweaks. I wanted the lead to release as soon as I hit into a carp or worse case snagged up the idea was thread some tight fitting silicon tubing onto the lead core then splice a swivel.

All I would do is push the lead swivel into the silicon and Pearce a needle though both swivels and pull through a length of PVA web and knot it round.

The PVA was only there to hold the cast once dissolved the resistance from the tubing on the lead was more than enough to hook the carp but release when more pressure was applied.
Armed with this all new amazing tactic I was more than ready to get back over to the mere and bag one of these uncaught giants this was the final peace of the jigsaw they were having the bait we had the location spot on only problem was presentation and I had now conquered that part of the equation.

The following week as planned I made the same weary steps onto the mere and everything was just how we left her.

It was a stormy day it promised so much a perfect warm south westerly blowing light rain showers it was an anglers dream conditions it just had to happen.

As I set up it was a lot darker than before mainly due to the cloud cover and every so often a flash of lightning cracked across the sky closely followed by thunderous bellows as a storm was closing in.
The great thing about my new set up was it was well set up! All I had to do was put the rods together and get them on the spots which I did in a record time both rigs hit bottom into the silt on the first cast happy that I was fishing as best I could went about setting camp for the night it was a routine that I would be getting used to a lot more.
The storm hit right over head sending shock waves into my chest I was tucked up in my nettle home with just the thermal cover over my whole body such a weird sensation trying to sleep in such an open environment whilst feeling very Claustrophobic
as the cover was smothering my face I'd dare not poke my face out side such was the rain pounding all around me.

For once in my life I felt scared not of the weather but what came with it the wind was howling through the trees and I could hear the cracks of branches all around me some hitting the floor not too far from where I lay I actually thought I might not make the night!

It rained for an eternity I called Jay from under the cover but it was a lost cause the pounding of rain was so loud we could not hear a word between us whether I liked it or not I was on my own for the night.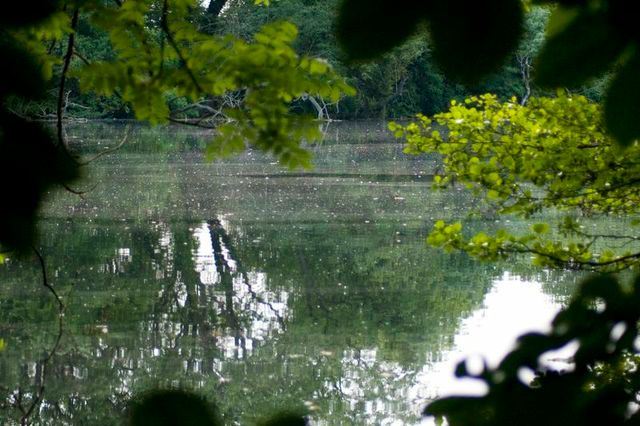 First view as you enter
I'm not sure if it was my body clock or what but I would find every time I fished the mere I would wake up at the same time 3:30 am.

I could still hear the rain but resorted to having a little peak what I was hearing was in fact the reminisce of water falling leaf to leaf to the ground unbelievably I was dry! Slightly moist from my own body sweat I'd be the first to omit I smelt a little funky to say the least! As soon as I clambered out of the cover I felt the chill as the blowing wind cooled my body temperature in a fraction of a second.

Standing up amongst the nettles I stretched out into the sky once awake there was no point in trying to get my head down so resorted to wrapping a very sodden cover up into the landing matt I waded through the nettles withan early morning shower thanks to all the shrubbery.

I looked down in total surprise as a branch half a foot in width lay two feet from where I lay! I looked up as to say thank you as it was not there when I turned up!
If there was ever a time to be at the mere now was it the rain had pounded the ground all around sending a thousand different scents up into the air it felt fresh and so very very carpy.

Looking out into the mere I was once again greeted by colours of dawn it made me smile wondering how many other crazed nutters out there just experienced a night just like mine then slowly looking down at my motionless rods also wondering how many have all but blanked! Once again it was time to head off couple of kilos onto the spots and off I went.

As I sat in Jay's car I had a sense of achievement not that I caught as I hadn't but I survived a bloody rough night and came out the other end none the worse if this was the challenge I was mentally ready for it.
The one thing we both were not ready for is when you poach a water no let me rephrase when you guest a water you have to fish by the waters rules and not your own.

There were times when for whatever reason it just did not feel right you would always be aware that you may just may being watched but sometimes you just have to listen to your body's instincts and at times we drove right past without even slowing as it just did not feel right the chances were that nothing or no one was about but the risk was in our minds too high.

Then you had the times when a car was parked in the lay-by just up the road instantly raising our eyebrows. Was this the farmer's vehicle? or was it an innocent member of the public out for a walk in the country side but did they know the farmer? Again another risk we were not willing to take. Some time we would turn up a little later to find the small peace of grass tied around the gate still in place again we would walk away.

Throughout the following week we fished when the mere god's permitted and gracefully blanked it was becoming increasingly obvious to us both that outwitting uncaught carp could well be just as difficult as targeting pressured waters.

They were defiantly on the bait that was for sure but they were also very aware when we were fishing for them.

We could only put this down to the carps natural instinct the bait had been accepted but the rigs on the other hand well...... this or they were feeding after we had gone something we had no control over.

I believed I was fishing to the best I possibly could considering the circumstances and stuck with my choddies, Jay played around with fake corn to no avail only hooking a pike no more than the length of the palm of your hand on retrieve.
All we desperately needed is one just one of these elusive fish to slip up and prove to us what we were doing was right but would they fuck!
In the following weeks we came up against our biggest challenge yet! It was not the mere it was what was all around it the corn.

The time had come when the fields where ripe for harvest we were surrounded buy the stuff.

We drove our way out to the mere one summers night I was well up for it tonight was going to be the night we had been steadily baiting the spots for some time on a regular basis I felt confident we were getting closer the routine was second to none now it was part of my weekly process only when we drove up towards the gate the grass had not only been broken the gate was fully open!

Driving past we quickly parked the car way past the lay by and deciding a better look was in order trekked right round the adjutant field.

Glancing down we could see several vehicles parked right beside the mere people busy assembling farm machinery ready for the onslaught of he corn festival.

We knew this was not going to be a overnight whim these guys looked like they had made base camp it was going to be a while before it was safe to visit the mere again.

We were totally utterly gutted.

Over the coming weeks we would drive past the gate it would always be open no matter what time of night people were still working away though out sat in there tractors full beam shooting light across the fields if we were to sneak over they would of spotted us with out a dowt. Finally the fields became more and more deserted and the call to visit the mere was made.

As many times before Jay's farther made the drop and over the gate we went it felt like an age since we had last been acquainted the track was muddied by the heavy artillery grooving deep tracks in the path. One thing that was evidently clear our cover leading up to the mere had all but gone the once rich golden corn had been cut down to no more than a few inches we where severally exposed.

Silly as it sounds my heart pounded hard that night such was the fear we would be seen.

The mere was exactly as we left her perfect and untouched the nights were drawing in a lot quicker casting us into darkness faster than it took for me to place a rig I got the job done but not with out snagging the over hanging trees on more than one occasion.

Yet again I woke at 3:30 it was becoming a bit of a habit of mine and once again we packed up fruitless for our efforts.

I could understand the blank we had not been back for a few weeks no bait had entered the water our spots looked totally devoid of any carp was this a sign that a change of swim was in order of course not I mumbled to myself I had invested a lot of time in this one area and felt I owed it a few more nights.
Due to family commitments worse than death itself should I not partake it was another full week until I was able to return to her it was becoming a real affair one that I could not put down.

Once again as many nights before I made my way to the mere by now I was walking down in the pitch black it took the edge off being rumbled whilst walking up the track once at the opening I felt something was not right I could not put my finger on what but I knew something was up.

When you visit a place as many times as we had it could be the littlest thing out of place and you would know.

Yet another night passed yet another blank I'd be telling a lie if I said it was not getting to me I knew in my hearts of hearts if we kept our heads together we would see the rewards it was just a matter of time. Packed up ready to leave in the light I could see what my mind was telling me there were new tracks in the nettles leading round the lake it unnerved me we were not alone.

A few days later our worst fears were confirmed we turned up to bait our spots it was a little earlier than normal with light still shining upon my mistress I wanted a proper recce to see if anything else had changed it looked promising as we walked round to the opening nothing out of the usual and then it happened we stood looking out from the open swim straining our eyes for just a slight glimpse of a carp.

I scanned the margins at first I scanned right past only catching a flash I could see something in the depths no more than five yards out clambering up a tree to get a better look I could not believe my eyes sweet corn! I was totally filled with rage only venom for words some cheeky fucker was poaching our mere!!
My heart sunk so low I almost fell out of the tree what was our little secret our haunted mere my life for the past months had been smashed into a thousand little pieces I really did not know what to do.

The journey home was a solemn one total silence not even the radio all I could do was think about our little mere.

When home the wounds were still very deep as I explained to my wife what we had seen still spitting venom at every given chance my wife thought it was hilarious the poachers were being poached! I on the other hand I did not see eye to eye.

A bottle of wine later helped ease the tension and a plan had formed in my mind straight onto the phone to Jay I unravelled my plan.

I was not going out to catch him we would continue with our quest as though nothing happened but if we should encounter our little friend we were to pose as the farmer's sons and politely ask him to jog on!
Story set we discussed the past few hours this lad was not being overly discreet he had left tracks and was fishing corn we concluded that he was in fact fishing in the day as we were around the mere on most evenings and until now seen no sign.

If this was the case there was every chance he would blow our cover it would only be a matter of time until the farmer sussed out his movements if that did happen there would be no chance for us the farmer could change his whole routine scuppering every plan we had.

This had to be it total dedication to the cause. The following week we did not cast a line instead monitoring the situation and baiting up our spots when the chance arise.

The following Monday Jay called in the afternoon totally out of character he had popped over to the mere to stick in some bait and could not believe his eyes what was once lush green shrubs and huge beds of nettles were all but gone the path around the mere had been cleared and in parts large openings had been made.
My heart sunk to another level much deeper than ever before I was in total shock we had lost the mere.

I had to see it for myself and so that evening we coasted over I might be exaggerating but in my mind what lay before my eyes was total devastation we walked the whole lake quick time and everywhere we looked foliage littered the ground all our cover had gone I could of almost cried.

We sat up the climbing tree and consoled ourselves that the old girls were still here for the picking only now we had to up the ante if anything what had happened made our job a little easier as now we could reach parts of the lake not available before.

A decision was made we would hit the mere as hard as we could and over the next week angled our little hearts out still to no avail at the end of every week we would pull off for the weekend suspecting if any work was to be done it would be then and as suspected on return on the Monday the boat house was clean of ivy fallen trees removed and shredded something major was happening we had to get into a fish very very soon.
Deep down we both knew what was happing but never did we ever mention our thoughts to each other.

As the weeks went on our stay at the mere became shorter and shorter in fear of getting caught we would turn up sometimes as late as eleven at night and be off by four the odds really were stacked against us all the disturbance would of almost defiantly put the carp on edge I really did not think we were in with a chance the only reason we carried on was due to how much effort and time we had invested in her.

The following Monday we returned even more had happened stacks of oil barrels lined the path near the boat house and a jetty had sprung up leading some fifth teen yards into the mere beside her moored was a boat and another a little further down.

I decided that I would put this brand new construction to good use and went about casting my lines to my favoured spots it was in fact a lot easier now and both baits hit bottom perfect one to the right margin and the other to the Left I laid each rod onto the deck and ran the line over the little alarms a few pultful of boilies and I was fishing by now I had threw caution to the wind if I got caught then so be it.

I was on my own taking on my new environment she still felt like an old friend only that I had a sense that I could not trust her as much as when we first met.
The short overnight sessions had been paying there toll I was really exhausted the rain started to fall and with the light rhythm so did I into a deep sleep.

I heard a sound and lifted up poking my head over a large fallen oak the only cover left to conceal myself looked at my watch and again it was 3:30am only this time my head hit the matt back into the land of zeds.

I woke up it was bright in the sky I'd overslept the first time I had ever let this happen I was cross with myself but all the same did not really care it had been a hard few months my neck and back constantly niggled me so tired was I that any real thought process did not exist.

Thinking it was a good idea to get on my way I called Jay apologised for my lay in and asked him to meet me in the lay-by in half an hour.

I sat on the same rotten branch and lit a smoke and then peered over to my rods.

Something did not look right it took a minute to notice my right hand rod was sitting right beside the left with the line hanging limp I quickly stumbled over and picked the rod up instantly something was wrong as I wound in the line it shot right over to the far left past that of where my other bait lay.

It still was not sinking in had I just hooked my first carp? I wound in faster and compressed the rod desperate to feel something on the other end it was solid then I felt a kick and watched as my rod lunged down she was still on I held fast for ten minutes my heart pounding in my mouth begging the carp gods to release her from whatever under water snag she was in.

The line parted in a fraction of a second and I watched on as a bow wave went out into the lake months of hard work endless sleepless nights mortgage worth of boilies, many a painful hour laying on the ground, endless arguments with the wife taking the piss at every given opportunity almost losing my job all for this one moment and I had lost her. I had done what anyone would have done and laughed my tits off.

I did not know it then but this would be the last I would ever fish the mere.
Jay picked me up and I went on to explaining the last few hours when I woke at 3:30 that is when I must of had the take the little alarms where so silent that I totally dismissed the noise they were making after the carp had swing over to the left there was no chance of any indication as the rods were on the ground and no tension to pull the rod round.

She must have then swam straight into the snag at which point sulked there until I picked up the rod and lost her. I was gutted I lost my first and last mere carp it depressed me no end however it did confirm what I was doing was right it was just a waiting game.

Jay cheered me up over a pint with a promise that we would return in a few days time and sure enough later that week returned back to the mere only this time I was more than ready.

As we strolled down the path in a more lighter mood we chatted about how big the ol girls were and when would be the next chance I was 100% confident in my set up it was just a matter of time only when we reached the mere everything came crashing to the ground.

Everywhere we looked were signs "No Fishing" privet property members only and trespassers will be prosecuted.
Are time at the mere had come to an abrupt end.

I am more than happy to poach a water that has no members and it totally overlooked but I for one will not poach a water with paid up members this would be morally wrong well even more morally wrong!

We were as you can imagine totally and utterly gutted the mere had been ours for so long now it was a true love affair alas all love affairs have to end at some point but why oh why so soon just as we were starting to unlock her secrets.

I decided as the mere had now become someone else's that to approach the farmer could do us no harm so on the following night I made my way over to the house across the field only to find this was in fact not the farmers house!
All those nights spent creeping around the corn fields when in fact the farmers house was across the road up a long dirt track there would of been no chance at all of being spotted it made me smile reliving our stealthy actions for all those months.

I drove up the dirt track and found the farmer outside with his three dogs chatting to the postie the dogs were big buggers I think rotties and thanked our lucky stars we did not run into them one stormy night.

As the postie left I approached the farmer he looked a lot younger than I'd expected and grated him with a cheerful I'm kissing your arse "good morning!" I explained that my auntie lived in the village and happened to be walking her dog on his fields where she came across a bunch of lads cutting and sawing the woods when she enquired as to what they were doing explained that they were setting up a fishing syndicate my auntie knowing that I enjoyed a spot of fishing suggested I popped over to have a chat to see what the chances are of myself and friend obtaining a ticket!
The farmer raised and eye brow did your Auntie know that my fields are private property and he could have her done for trespassing! I gave him a stunned look and suggested I had no idea and apologised for her mistake.

That said and done I found out that I was in fact talking to the farmer's son the old man had passed away and the lad had taken over the farm and all that came with it.

Turns out our nemesis the poacher was a local lad who had his eye on the mere for many a year.

Once a year he would approach the farmer seeking permission to fish the mere but was declined each and every time.

When the old man passed away the lad approached the son he saw it as a great way to obtain some extra income and so leased the mere to the lad.

I made ever so slight interest as to the chances of us purchasing a ticket to which I was dissapointly advised that it was dead man's shoes.
The lad had filled the places even before he had approached the son we were totally out of luck.

The son did inform me about the proceedings over the last month how they had Cambridge University to come out and test the water quality and depth as well as an estimated age.

The water ph was perfect full of naturals which explained why these fish grew so big without the aid of an anglers bait depths reached over fifty feet in places and dated way back past the fifteenth century the mere would of seen some history in the making.

I bid the farmer a good bye and popped round Jay's to inform him of our misfortune we sat there for an age drinking cup after cup of tea not really having a word to console each other.

We later found out the syndicate introduced a fair few stockies into the mere relandscaped, erected further platforms and cut down our viewing tree.
I could understand that to run the mere as a syndicate there would have to be some changes but why they decided to stock the water before even hooking one of the originals I'll never know the risk would be way to high when it's not broke don't fix it to think of one of those old girls going belly up because of some stockies was very hard to comprehend.

I heard it was to keep the members happy to get a pull in there rods I have a list and properly you too as long as the hills with anglers willing to pay a small fortune to angle for uncaught carp to the proportions that we had seen so why why why stock her.

There were sightings of a dark linear into the high thirties one that we never saw so you can only image what other secrets the mere has locked inside her.
As I sit here I know of only one original to be caught in the low thirties since the syndicate was formed a worthy capture bearing in mind that the old ones have even more of a chance of avoiding capture due to the stockies scoffing all you can throw at them and hanging themselves.
It was good whilst it lasted and I'll be forever grateful to Jay for introducing me to the haunted mere we had her at her best wild and unspoilt and for a while she was all ours.

Night upon night of fishless nights but the fire burned so strong we kept on going until someone else put the flame out.
I'm sure if we had that little more time we would meet one of the stunning carp on the matt but it just was not ment to be.
As for returning no thanks I preferred her the way she was!